Dan LeBatard posed the question yesterday on his radio show: "Which group has the most right to be offended by the Mike Tyson Punchout characters?"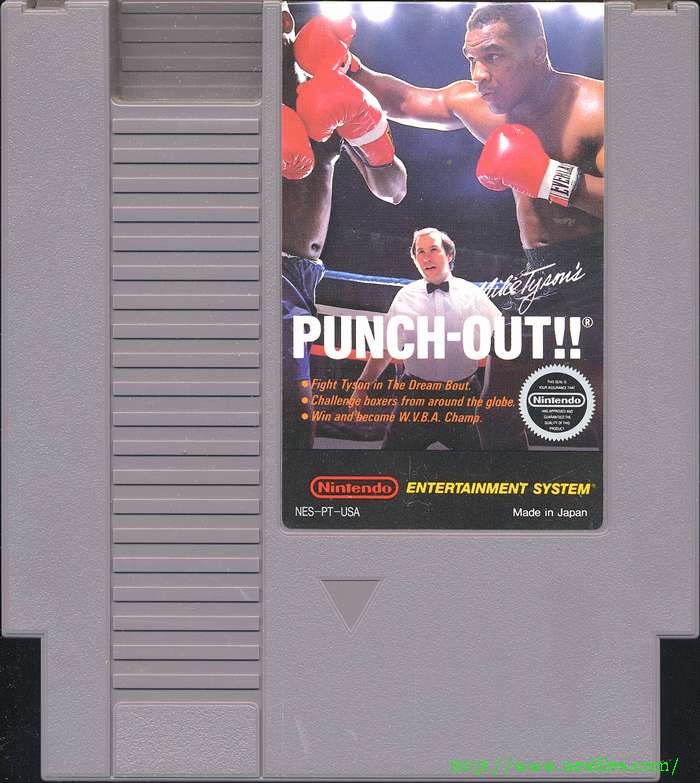 I had no idea about this Nintendo game, but apparently all the different boxers from around the world are the most hilarious collection of bad stereotypes across all walks of life and parts of the world.
Listen to
the podcast from the show
to get the full effect. Some digital ink has been spilled
on this topic
, but if you've never heard of this ridiculousness or need a refresher, here are my 11 favorite.
Bob Charlie - Hails from Jamaica. Before leaving Jamaica, Bob Charlie was crowned the trash-talking Jive King of Kingston.
Pizza Pasta - Hails from Naples, Italy. We don't know much about this fighter, other than that his name is just a combination of two Italian foods.
Soda Popinski - Hails from the USSR. He was originally known as Vodka Drunkenski, but when it was time for the fighters to be introduced to a wider American audiences, Nintendo made old Vod clean up his act. He didn't stop imbibing though, just changed up his choice. He drinks "soda" in between fights and is capable of drinking many bottles of "soda" at a time.
Piston Hondo - Hails from Japan. Loves sushi and can intercept sword thrusts with his bare hands.
Bear Hugger - Hailing from British Columbia, Canada. Hugger is a lumberjack who loves hockey and maple syrup. In fact, he is portrayed with a "big jug of booze", but that jug is rumored to contain maple syrup, not alcohol.
Aran Ryan - Hails from Ireland. This name is too close for comfort to another word that can be formed using some of the same letters as that name. He has been described as "the resident hooligan" and his fighting style was apparently "momentum-based." He was an "idiotically violent Irishmen".
King Hippo - Hails from the fictional Hippo Island. Many believe that Hippo Island is supposed to be a Polynesian island, making King Hippo's "savage nature" and "affinity for stuffing his face" kinda mean.
Great Tiger - Hails from India. Wears a turban, flies on a magic carpet, and has the power of teleportation. Has been described as "an over-caffeinated Jafar".
Disco Kid - An African-American boxer. He is flamboyant and has an affinity for clubbing, cars, and bass. Has been described as a "dancing fool".
Von Kaiser - Hails from Germany. Militaristic national who is ambitious and obsessed with winning, to a fault.
Glass Joe - Hails from France. Famous for his weakness and cowardice. His name has been used "to describe poor performance by sportspeople and teams."
If you want to subscribe to How Blank, just type in your email address on the right side of the page. You'll get a notification every time we post new content.
Follow FranT on Twitter at @frantweet and follow Brian Kavanaugh at @btkav