I realize that I've been a bit like Shooter McGavin the past week:
I didn't get a chance to blog. I was too busy MARRYING.
Yup, I picked up a ball-and-chain this weekend, and I'm thrilled about it. The wedding was awesome and I have a beautiful new wife. Even though my uncle texted me three days before the wedding to say "There's still time to get out of it" and "I know you can hear me," I'm not quite sure what he meant...
We had an awesome wedding party, and I've been thinking about how some sterotypical wedding party members could be compared to various characters from sports, movies, and TV. This list will be sort of similar to
Kavanaugh's comparison
of the NCAA tournament to guys at a bachelor party.
Bride -- Dennis Rodman
The dress, the veil, and all the other cliches that go along with a typical bride -- Dennis took them all to a whole 'nother level.
My bride wasn't quite as ravishing as the Worm.
Groom -- David Beckham
I wore sunglasses for most of my wedding day, but that's basically the only difference between Becks and me.
And now onto the other members of the wedding party...
Hungover Guy -- Johnny Manziel
There's always at least one person (usually a groomsman) that has way too much fun at the rehearsal dinner then nurses a hangover at least until the wedding ceremony is over. This honor has to go to Johnny Football, whose wild offseason continued when he left the
Manning Passing Academy
a day early after partying too much.
Johnny hasn't slowed down much since Halloween.
There were a few Manziel wannabes in my wedding party.
Person that Won't Smile -- Kanye and McKayla
There's usually a groomsman or bridesmaid that doesn't smile for some of the pictures. This one is a tie between Kanye West -- whose life is ruined because he's now Kanye Kardashian -- and McKayla Maroney, the U.S. gymnast who
set the Internet on fire
after winning silver medal in the vault at the 2012 Olympics.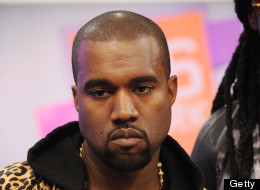 Crazy Girl -- Amanda Bynes
My wedding party didn't have any of these, but there is frequently a bridesmaid that gets hammered and hooks up with someone's 17-year-old cousin. The reigning Crazy Girl in Hollywood is Amanda Bynes. Here, look:
Funny Bridesmaid -- Melissa McCarthy
These are few and far between*, but the template is obviously Melissa McCarthy.
*Just kidding, all of our bridesmaids.
The Rounder-Upper -- John Wayne
This member of the wedding party spends most of their time rounding people up for photos. The Rounder-Upper usually gets on the nerves of the Person that Won't Smile. The closest celebrity comparison is John Wayne, who often played a cowboy in his famous Westerns. He was adept at rounding up cattle that look like Melissa McCarthy.
This is the second blog in July
that featured John Wayne
. Like I've said before, nobody does outdated pop culture references like
How Blank
.
Let me know if I missed any stereotypical groomsmen or bridesmaids.
Thanks again to all of our wedding party!